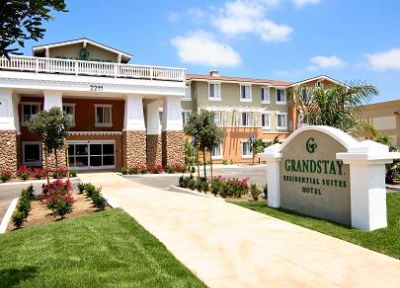 Conveniently located off the 101 freeway on the coast between Los Angeles and Santa Barbara, the Grandstay Residential Suites in Oxnard, California offers a spectacular array of attractions. Enjoy seven miles of gorgeous white sand beaches, great restaurants, fantastic shopping, and many recreational opportunities in this area.
Competitor website:

Sample Dates:
3/22, 3/27, 4/14, 5/18 (and many random others!)
Room Details:
One Bedroom Suite (w/1 Queen Bed) Non-Smoking
To view ALL amenities for this room type on Priceline.com, click the link "rooms", then click where it says "Top Amenities (see all)"
Common amenity matches: queen bed, free breakfast, high-speed internet, kitchen, microwave, refrigerator, DVD player
Rate variation (for sample dates shown):
Priceline.com - $98.67 / Expedia.com - $99.91