Formerly an Econo Lodge, this Arroyo Grande hotel is just off Highway 101 and a 5-minute drive from Pismo Beach. The historic village of Arroyo Grande is one-half mile from the Aloha. California Polytechnic State University is 20 minutes away by car.
Aloha Inn features a seasonal outdoor pool and a daily *free continental breakfast.
Guestrooms at the Aloha are equipped with cable TV, *free high speed Internet access, *microwave and *refrigerator. A coffee maker and designer toiletries are also provided.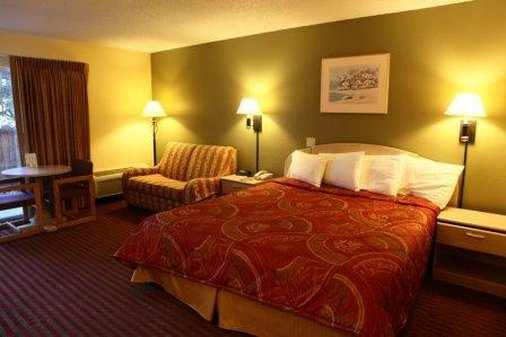 * = common amenity matches
Hotel Address:
611 El Camino Real, Arroyo Grande, CA 93420
Property phone #: (805) 489-9300

BRG claim valid for:
Sample Dates: 9/22, 10/11, 11/2, 12/10 (and presumably many others)

Search all sites for your preferred dates
Room Details: 1 King (non-smoking) / 2 Queens (non-smoking)

Rate Variation (for sample dates 10/11 & 12/10):
Orbitz - $52.50 / Priceline - $53.85 / Expedia - $61.24 (1 King)
Orbitz - $56.25 / Priceline - $57.69 / Expedia - $64.99 (2 Queens)

Easily visible by searching Hotelscombined
Book this BRG deal here: