This property often appears on Easyclicktravel.com on Sundays only. If you miss it today, check back next Sunday for a potential Expedia BRG claim!
(or simply check ECT on other dates to see if this hotel shows up)
The Fairfield Inn Tucson Airport is situated in the south section of Tucson, about 22 minutes by car from the center of town.
This hotel offers an outdoor pool, hot tub, fitness facility, and a business center. A *free breakfast and *free 24-hour airport shuttle is available for guests. The hotel also offers coffee and free newspapers in the lobby as well as laundry facilities.
Guestrooms offer: free local calls, voice mail, *high speed Internet access, coffee makers, cable TV, and bathrooms with hairdryers.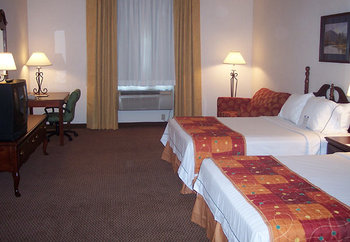 * = common amenity matches

Hotel Address:
6955 S Tucson Blvd, Tucson, AZ 85706
BRG claim valid for:


Lower rate(s) found on:

Sample Dates:
8/8, 8/15, 9/20, 10/15, 11/15 (and various others)
(Summer weekend dates don't seem to work, however.)
Room Details: Standard 2 Queens

Rate variation (for sample dates 8/8 & 8/15):
Easyclicktravel.com - $56.98 / Expedia.com - $79.00

Book this BRG here: